As an United fan I asked myself throughout these transfer talks: What would the RVP signing mean for the rest of the United attacking talent? Let's ponder the possibilities.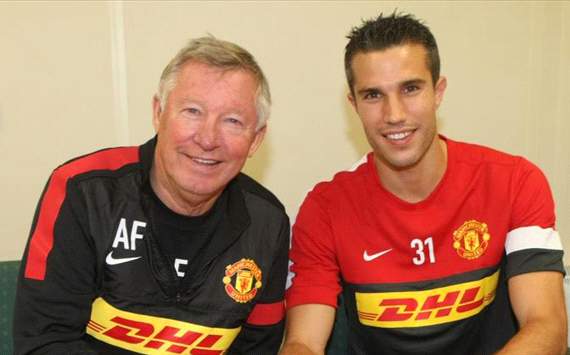 Could Rooney and RVP be rotated? I don't believe so. Even though Sir Alex likes to rotate his team members to achieve freshness at the end of the season, there is no way that he can bench a player like Van Persie just to give Rooney attacking freedom. So does this mean we are back to Fergie's tried and tested 4-4-2? Finding a combination where both strikers can work with Kagawa, Young, Nani and Antonio Valencia, will be difficult. 
In this line of thought, I would definitely vote for rotation, or a formation where one of them returning deeper back to receive balls. Rooney is better used to this style of play, mostly I think, due to MUFC's dismal midfield performance in the past 1-2 years. 
And let's reflect on United's other strikers. We have Danny Welbeck, who established himself as starter for England in Euro 2012. Danny Welbeck will most likely, however, be benched permanently, pending bad shape for RVP or Rooney. He will need to maintain his great shape throughout the season, in order to be picked by Roy Hodgson for the Brazil 2014 qualification matches. I suspect Welbeck will renew with United, however he might want to move on in the winter if not given enough chances.
Berbatov and youngster Kiko Macheda were already on the market looking for new positions as the RVP news broke out. If I was Chicharito I would be on the lookout for a new club as well. He had a weaker season following his explosive first year at United, and is likely to be a confirmed bench warmer for the start of this season. And where do you think Kagawa will fit in? Certainly not in the same playmaker role he fulfilled in Borussia D. 
Fergie is definitely in a difficult position and we couldn't be more intrigued to see what his first choice will be tomorrow, in the opening match with Everton. In the end, United fans will undoubtedly be preaching: in Fergie we trust. His ways might seems roundabout but the man has a plan.
For more thoughts on United strikers check A Football Report's great piece here, full of sad truths that United fans can acknowledge.